Home | REGISTER | WHATS NEW | WHO WE HELP | SCHOOLS | ABOUT THE FAST | Privacy | Accessibility | Media infomation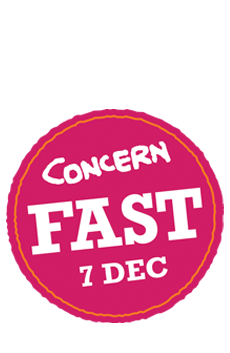 RETURN
MONEY
SPONSOR
AFRIEND
DONATE
FOLLOW US


LOG IN
Not a faster? Sign up
Request new password
ABOUT CONCERN FAST
The Fast is Concern's annual fundraiser. It's 24 hours of fun, friends, fasting and fundraising to help malnourished children in the world's poorest countries.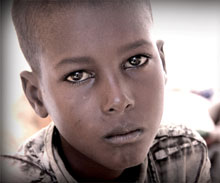 What is the Fast?
The Fast takes place on 10 November this year and we hope you'll join us. Every year, 3.5 million children die from malnutrition. We can help to prevent this by raising fnds to support Concern's vital work overseas.
Ali's story
Ali is only ten years old but is fighting to survive the terrible drought in east Africa. This year, the Concern Fast will focus on helping save children like him from a lifetime of hunger.
Read more about Ali
Get involved
Whether you're fasting or offering support, there are lots of ways for you to get involved.
Sign up, sponsor a friend or be inspired by fundraising ideas
Tips
If you've never fasted before, or even if you have, it's a good idea to read through our list of tips for fasting.
Frequently asked questions
If you've still got an unanswered question about the Fast, take a look at our frequently asked questions.
WHAT IS THE FAST?
Thousands of people and schools around the country will fast for
Please join us to help people, like Ali, who go hungry every day.
Get involved
Find out more
Follow Concern on Twitter
Contact us
HOW MONEY IS SPENT