Home | REGISTER | WHATS NEW | WHO WE HELP | SCHOOLS | ABOUT THE FAST | Privacy | Accessibility | Media infomation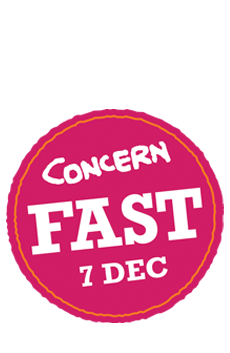 RETURN
MONEY
SPONSOR
AFRIEND
DONATE
FOLLOW US


LOG IN
Not a faster? Sign up
Request new password
SCHOOLS
We love schools! Every year, hundreds of schools across the country take part in the Concern Fast.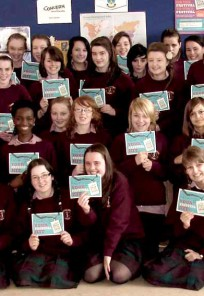 They raise an incredible amount of money to help transform the lives of the world's poorest people.
Register
But first, you need to register. It's quick and easy. Register now.
Teacher resources
The aim of the Fast is to help transform the lives of some of the world's poorest people. Why and how do we do this? Our resources section is full of informative materials on our work and the impact it is having. View resources.
Ideas
You also have to think about what you are going to do for the Fast. Yes, you can fast. But if fasting isn't your thing, you can organise an event at your school instead. We've got great ideas for events.
Prizes
This year, secondary school students who take part have a chance at winning a trip overseas. Find out more.
WHAT IS THE FAST?
Thousands of people and schools around the country will fast for
Please join us to help people, like Ali, who go hungry every day.
Get involved
Find out more
Follow Concern on Twitter
Contact us
HOW MONEY IS SPENT