Home | REGISTER | WHATS NEW | WHO WE HELP | SCHOOLS | ABOUT THE FAST | Privacy | Accessibility | Media infomation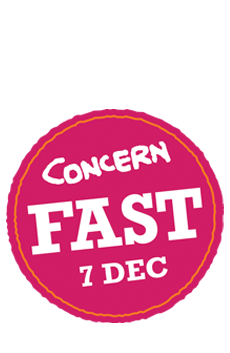 RETURN
MONEY
SPONSOR
AFRIEND
DONATE
FOLLOW US


LOG IN
Not a faster? Sign up
Request new password
PRIVACY
The following Concern Worldwide privacy policy will explain to you how we collect, store and use personal information submitted to us.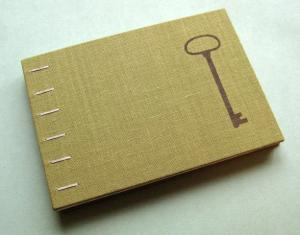 We value and respect all individuals and organisations seeking to donate time, money or resources to our work with the poorest of the poor in the developing world. We endeavour to protect our users' information, through compliance with the Data Protection Acts 1988 and 2003 (as amended). When our supporters submit personal and sensitive information, this information is protected by a secure system both online and offline.
When you contact Concern Worldwide, send or receive information or make a donation, you can provide us with your personal information. This data is stored on our secure computerised database to enable us to respond to your requests, keep you updated and informed about our work and how your donations are being used. In the future, you can request how we communicate with you: by mail, email or telephone.
Personal information
Names, addresses, telephone numbers and email addresses are protected by Concern Worldwide on a computerised system to ensure that loss, misuse, unauthorised access or disclosure, alteration or destruction of this information is not probable.
Updating, verifying and deleting personal data
You may inform us of any changes in your personal data, and in-line with our obligations under the Data Protection Acts 1988 and 2003 we will update or delete your personal data accordingly. To find out what personal data we hold on you or to have your personal data updated, amended or removed from our database, please email it to us at [email protected] or write to Supporter Services, Concern Worldwide, 52-55 Camden Street, Dublin 2. Any such data subject requests may be subject to the fee prescribed under the Data Protection Acts 1988 and 2003.
Sensitive information
Credit card numbers, account numbers and online donations are protected by a secure server software called Realex. This secure software encrypts financial information provided online. It prevents anyone else reading your personal and sensitive information while your donation is being processed.
We want to ensure we have an accurate personal record of our supporters. So please contact us if your personal details have changed and we can update your record.
We sometimes share our supporters' personal information (such as name, address, email address, telephone number) with other like-minded organisations that have similar objectives to Concern Worldwide. Under the Data Protection Act 1988, it is your right to decide how your details are used. If you do not wish us to use your details in this way, please email us at [email protected] or write to Supporter Services, Concern Worldwide, 52-55 Camden Street, Dublin 2.
We may provide your data to a third party, including outside the European Economic Area, for data processing or analysis. With strict security procedures in place, we endeavour to protect your data at all times.
Our website uses cookies, which are information that is sent by Concern to your computer when you log on to our website. We use the information collected to help us understand more about how our website is used by our supporters and how we could improve the website to better suit your needs. You are always free to decline our cookies, if your browser permits, or to ask your browser to indicate when a cookie is being sent. You can also delete cookie files from your computer at your discretion. Note that if you decline our cookies or ask for notification each time a cookie is being sent, this may affect your ease of use of this website.
If you have any queries or questions about privacy and/or security of your personal data please contact us at [email protected].
This policy is subject to change and any such changes to our privacy policy will be posted on this page without prior notification
Visit www.dataprotection.ie for further information.
WHAT IS THE FAST?
Thousands of people and schools around the country will fast for
Please join us to help people, like Ali, who go hungry every day.
Get involved
Find out more
Follow Concern on Twitter
Contact us
HOW MONEY IS SPENT