Home | REGISTER | WHATS NEW | WHO WE HELP | SCHOOLS | ABOUT THE FAST | Privacy | Accessibility | Media infomation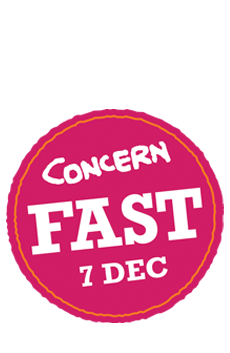 RETURN
MONEY
SPONSOR
AFRIEND
DONATE
FOLLOW US


LOG IN
Not a faster? Sign up
Request new password
NEWS

Photos: an update on Ali
Last year's Fast campaign focused on Ali and his family. His situation, like that of so many people in east Africa, was critical. The money you raised for the Fast has helped make a huge difference.
Read more

Thank you!
Well, that's it. The Concern Fast is over for another year. Thanks to everybody who took part!
Read more

Plasticine meals
The 24 hours of fasting is almost up for our Fasters. Well done to everyone and thanks for all your fundraising efforts.
Read more

It's Fast Day!
The Fast is well and truly underway. People are fasting, shaking buckets and even making meals out of plasticine – all in a bid to raise as much money as they can for Concern Worldwide's lifesaving food programmes.
Read more

One week to go!
There's only a week left until the Concern Fast. It's time to step up your fundraising game to ensure you raise as much money as you can!
Read more

Facebook Fast
With less than three weeks to go until the Fast, it's time to start fundraising! A great way to get more supporters is to promote your Fast on your Facebook profile page.
Read more

Wave your banner
The 2011 Concern Fast was launched this week. Our office is wearing the Fast banner loud and proud.
Read more
The Fast is on!
Today FM's Ian Dempsey and children from Scoil an tSeachtar Laoch, Dublin, launched the Fast this week.
Read more

School festival fun
Cólaiste Eanna in Ballyroan, Dublin 16, were the lucky winners of their very own Fast festival. They won it because of all their hard work fundraising for last year's Fast. Well done, students!
Read more

Fantastic fundraising
Last year, Cashel Community School's fundraising efforts for the Fast really paid off! They scooped our top prize of a trip to Kenya for two students and two teachers.
Read more

Spread the word
The countdown to this year's Fast has begun! And what better way to get geared up than to helpusspread the word?
Read more

Abraham's story
In 2008, Abraham Awdiro was one year old and weighed just 4.2kg, less than some newborn babies.
Read more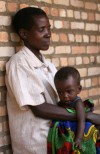 Claude's story
Not too long ago, Claude was tiny, weak and malnourished. But thanks to Concern's health programme in Rwanda, he's now healthy and putting on weight.
Read more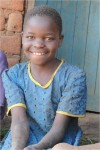 Samuel, Chifundo and Lewis
In 2002, Malawi was hit by a severe drought and child malnutrition rose to an all-time high. Thanks to our supporters, Concern was able to provide life-saving assistance to those in urgent need. Read more

Ali's story
Ali is only ten years old but is fighting to survive the terrible drought in east Africa. This year's Fast focuses on helping children like him.
Read more

Running for Concern
Best of luck to all the girls taking part in the Women's Mini Marathon next week!
Read more

Fastival winners!
The winners of Fastival 2010 have now been announced.
Read more

Fastival needs your help!
So far, we have raised over €350,000 to help fight childhood malnutrition. But we are still a long way off our target of €1 million.
Read more

Happy Valentine's day!
Roses are red, violets are blue… chocolates are great, but why not try something new? This Valentine's day, why not give your loved one something different?
Read more

Here comes summer
The May bank holiday is coming up, and so is summer! Time to check out the festival line-ups for the months ahead!
Read more
POPULAR BLOG POSTS
The fundraising factor!
Date for your diary
What's going on?
Rock on!
Where can I get tickets?
LATEST FROM THE BLOG
Photos: an update on Ali
Last year's Fast campaign focused on Ali and his family. His situation, like that of so many people in east Africa, was critical. The money you raised for the Fast has helped make a huge difference.
Thank you!
Well, that's it. The Concern Fast is over for another year. Thanks to everybody who took part!
Plasticine meals
The 24 hours of fasting is almost up for our Fasters. Well done to everyone and thanks for all your fundraising efforts.
It's Fast Day!
The Fast is well and truly underway. People are fasting, shaking buckets and even making meals out of plasticine – all in a bid to raise as much money as they can for Concern Worldwide's lifesaving food programmes.
One week to go!
There's only a week left until the Concern Fast. It's time to step up your fundraising game to ensure you raise as much money as you can!
Facebook Fast
With less than three weeks to go until the Fast, it's time to start fundraising! A great way to get more supporters is to promote your Fast on your Facebook profile page.
OUR BLOGGERS

Bernadette Murphy
Web editor

Niall O Murchu
Senior Web Editor

Alan O Reilly
Web editor